Sculpture has a long and interesting history that is often thought to be closely linked to memorialising the life and achievements of an individual after their passing. 
In fact, the ancient Egyptians were famed for their intricate sculpture that was often astonishingly lifelike. These pieces of art were believed to allow the spirit of a noble or pharaoh to return after death, which is often why they were placed in tombs or atop sarcophaguses. 
Similarly, Greek sculpture was used to honour the gods and goddesses, as well as reflect the great changes in the world through depicting the unique phases of life. The style of Greek sculpture continues to influence classical artists today, highlighting how important and enduring these sculptural themes are. 
Even today, sculpture is inherently linked with life experiences, beauty and emotion. While the form and method of sculpting has drastically changed over time, the fundamentals of reflecting life remain constant. 
It's perhaps for that reason why we are so often drawn to sculpture. From beautifully carved headstones that memorialise a loved one to dramatic expressions of public art, contemporary sculpture continues to reflect and represent our experiences. 
Viewing sculpture can often be a great way to help us celebrate and contemplate. If you're looking for famous sculptures to help you do just that, we have put together some of our favourite Birmingham sculptures that are thoughtful, expertly crafted and experiential in their composition.
1.The Guardian, Birmingham City Centre
More commonly known as The Bull, The Guardian sits proudly outside the Bullring shopping centre. Widely regarded as one of the best Birmingham sculptures, The Guardian was created by Laurence Broderick. Erected in 2003, the six-tonne structure was recently named as one of the world's best examples of public art.
It is thought that The Guardian symbolises the power and strength of the city, as well as functioning as a reflection of the determination, movement and pride that the UK's second city is known for. It is also more directly symbolic of the city's history as a town of commerce. The Bullring shopping centre location has a long history as a marketplace, with bulls being a commonly traded animal in this area many years ago. 
 It was cast in bronze and has become one of the most loved features of the city centre. Thousands of visitors flock to see the sculpture throughout the year, and it's thought to be one of the most photographed landmarks in the United Kingdom (up there with Big Ben and the Houses of Parliament).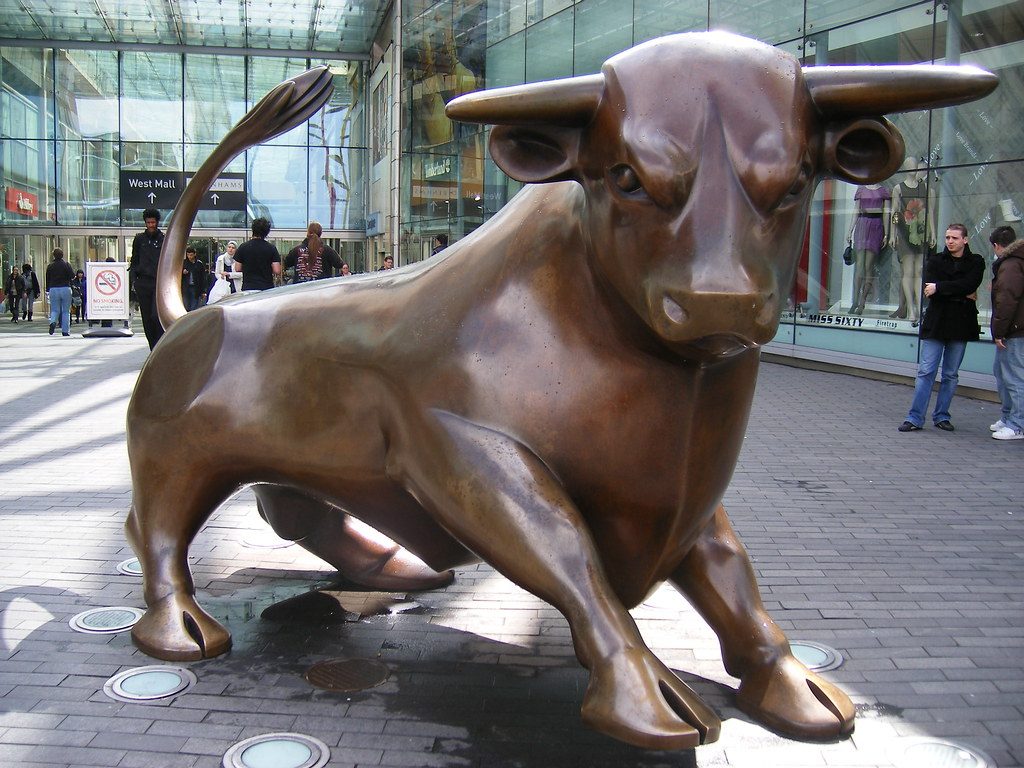 2.Boulton, Watt and Murdoch Statue, Broad Street
Another famed sculpture on the streets of Birmingham is the golden state of Boulton, Watt and Murdoch. Located on busy Broad Street, this distinctive sculpture is instantly recognisable to locals and visitors alike. It was unveiled in 1956, although preliminary designs were drawn up as far back as 1938. It was created by local artists William Bloye and Raymond Forbes-Kings. 
This famous sculpture celebrates the life and work of three of the most influential people in the industrial revolution: Matthew Boulton, James Watt and William Murdoch. These individuals are known for their genius in the late 18th century. As many will know, James Watt's improvements to steam engineering has earned him a place in the history books, while William Murdoch's invention of gas lighting was pioneering. Matthew Boulton was both an entrepreneur and industrialist, who harnessed the talents of both Watt and Murdoch to create a company that manufactured many different items, from steam engines to copper coins. 
The gilded Birmingham statue depicts the three men discussing engine plans and stands proudly on a plinth of Portland stone.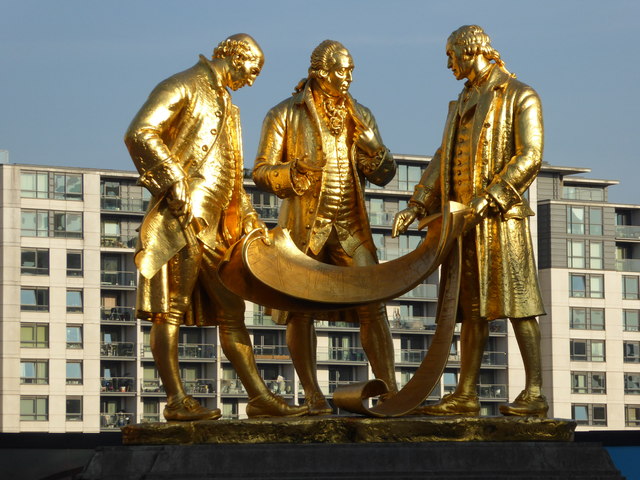 3.Iron: Man, Victoria Square
While temporarily removed to allow for work to continue on the new tram lines, the Iron: Man statue in Birmingham city centre has long been considered to be one of the most interesting pieces of public art. Created by Anthony Gormley, whose distinctive style is known throughout Britain, the statue was first placed in Victoria Square in 1993. 
The 6-meter tall sculpture depicts a stylised human form, with its feet buried into the pavement to symbolise a rooted sense of place. According to the sculptor, the leaning piece of artwork is thought to reflect the industrial heritage of Birmingham and the surrounding Black Country. It was cast in a special type of iron, which oxidises to protect the metal and gives a rustic look and feel. 
Like Gormley's statues at Crosby Beach and Gateshead, thousands of visitors and locals visit the Iron: Man statue to experience its unique artistic beauty and unusual symbolism.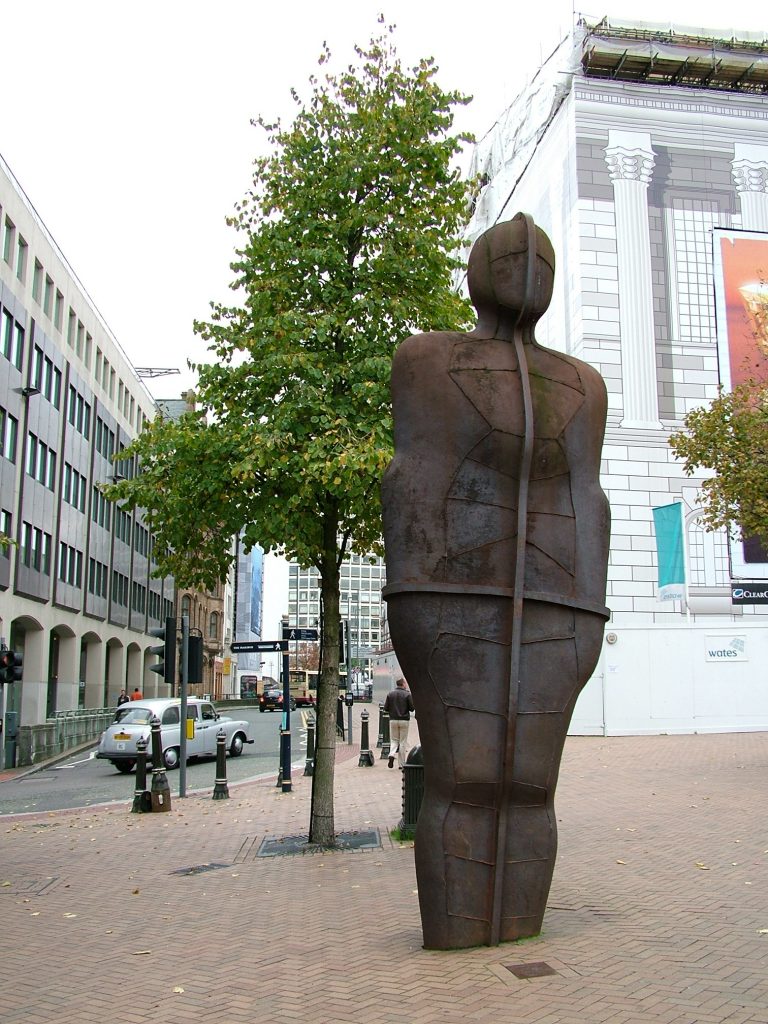 4.Statue of Sir Thomas Attwood, Chamberlain Square
Perhaps one of the most interesting Birmingham sculptures is the depiction of politician Sir Thomas Attwood. Located in Chamberlain Square, this sculpture was created by Siobhan Coppinger and Fiona Peever, and was unveiled in 1993. While currently in storage as works are underway in the area, it is believed that the statue will return to its home once construction is complete.
The statue memorialises the essential work that Sir Thomas Attwood undertook during his lifetime. He was the leading figure of the Great Reform Act of 1832, which changed the British electoral system to be a fairer landscape. It gave many more people the right to vote and paved the way for further reform in later years. 
The statue represents this work, with Sir Thomas reclined on the steps below his plinth. The words 'Prosperity, Reform and The Vote' are inscribed alongside his figure, with scattered pages equally highlighting his life's work. The statue is cast in bronze and has exquisite detailing of the politician's face and hands.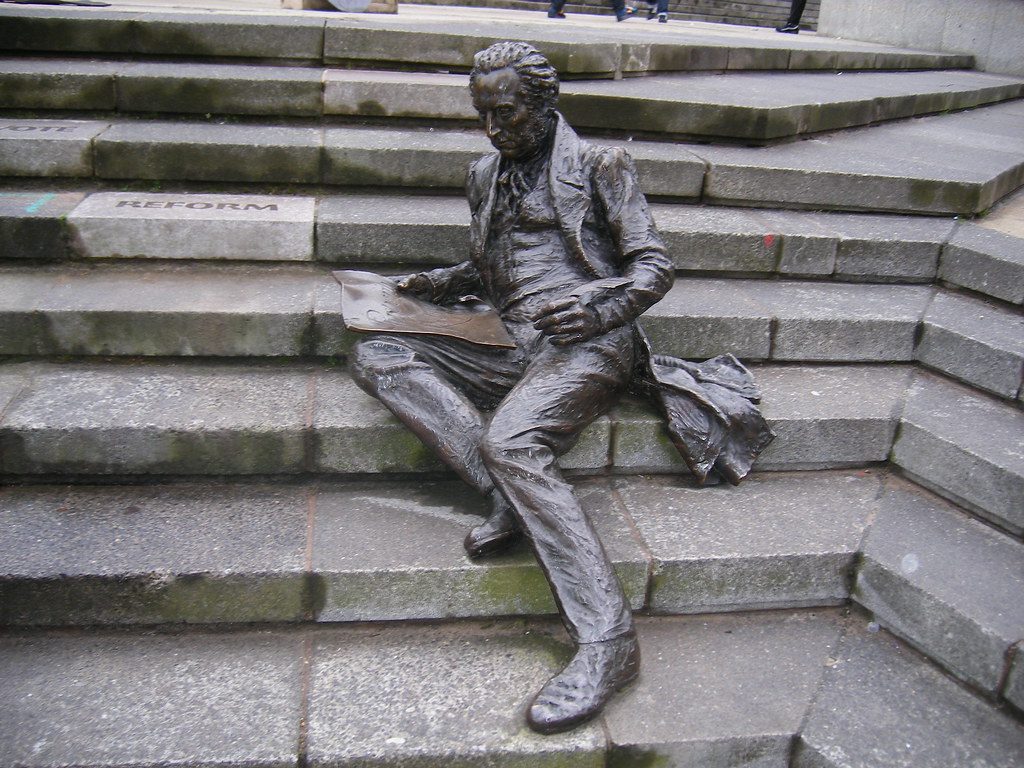 5.Hall of Memory, Centenary Square
Located in Centenary Square, the Hall of Memory is one of Birmingham's most important works of public art. It was constructed in 1925 and was first created to honour the memory of the men and women who gave their lives in the First World War. Today, it continues to pay homage to all individuals who have made these sacrifices, including those from the Second World War and those in active service since 1945.
The hall is built of Portland stone and was constructed almost entirely by Birmingham craftsmen. Adorning the walls, there are four bronze statues. These were crafted by a local artist called Albert Toft and are intended to represent the Army, Navy, Air Force and Women's Services. 
Inside the hall, visitors can read through the rolls of honour and experience more exquisite artwork designed to help one reflect and remember. On the walls, there are three plaques designed by William Bloye. These are intended to depict scenes from the First World War, such as 'Call' showing men leaving home to join the Forces or 'Front Line' representing men in the firing line.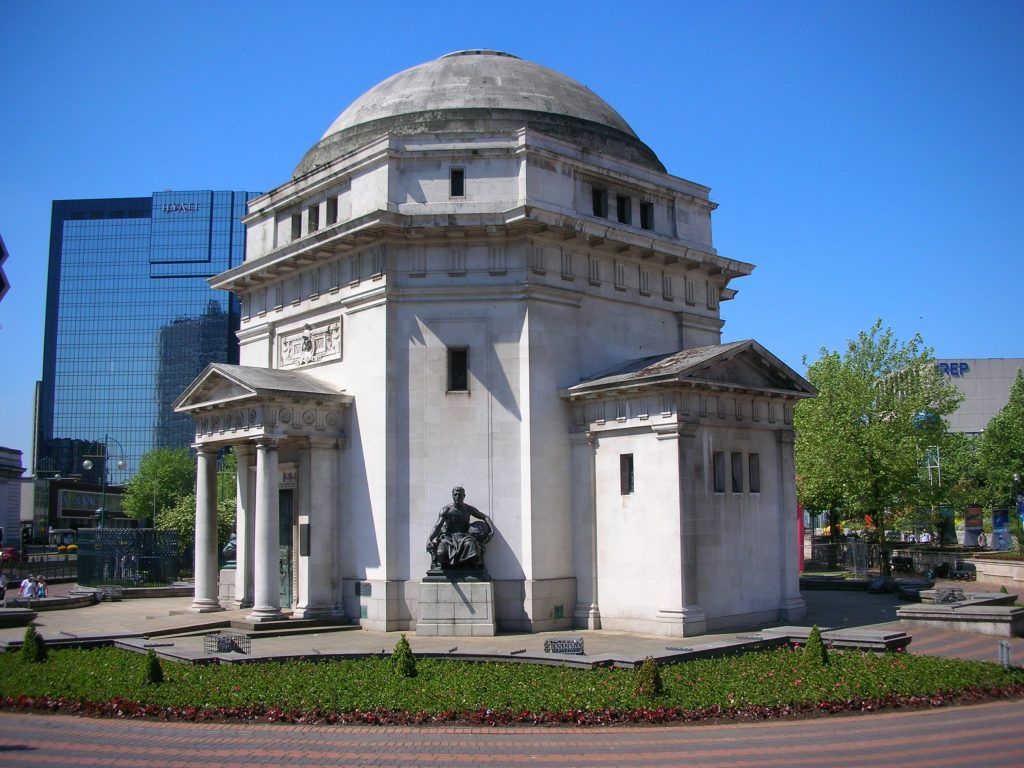 Whether you enjoy the aesthetic beauty of sculpture or the emotion that they convey, there's no doubt that these pieces of artwork continue to be an essential way of memorialising and reflecting our life experiences. Birmingham sculptures, in particular, are as meaningful as they are exquisite. It's easy to see why they are often considered amongst some of the most famous sculptures across the world. From The Guardian to the Hall of Memory, every sculpture in Birmingham is worth a visit to fully appreciate the meaning and sentiment behind these public works.