Choosing the right headstone for a loved one is an important decision. After all, a headstone helps to represent the life of an individual and will stand as a memorial of their achievements for many years to come. 
We also know that choosing a memorial can be a stressful decision, particularly during a difficult time of loss. There is a wide range of different headstones available, and it can be tricky to find the right one to represent your loved one. To help you make the right decision, we have prepared this guide to the types of headstones available, as well as what to consider when making your choice. 
What to consider when choosing a headstone:
It goes without saying that the words you put on your loved one's headstone are of utmost importance. While we know that it is difficult to sum up an individual's life in a few short words, it is a good idea to think about what you may want to say before you begin looking at the different types of headstones available. Certain headstone shapes will limit the amount of text you can have, which is why it is useful to know roughly the length of your chosen words. 
As well as the inscription and shape, it is beneficial to remember that some cemeteries and churchyards can have restrictions in place. It is worth researching the requirements of your chosen facility before you make your decision. It may be helpful to contact the cemetery or churchyard directly to be sure of their guidelines.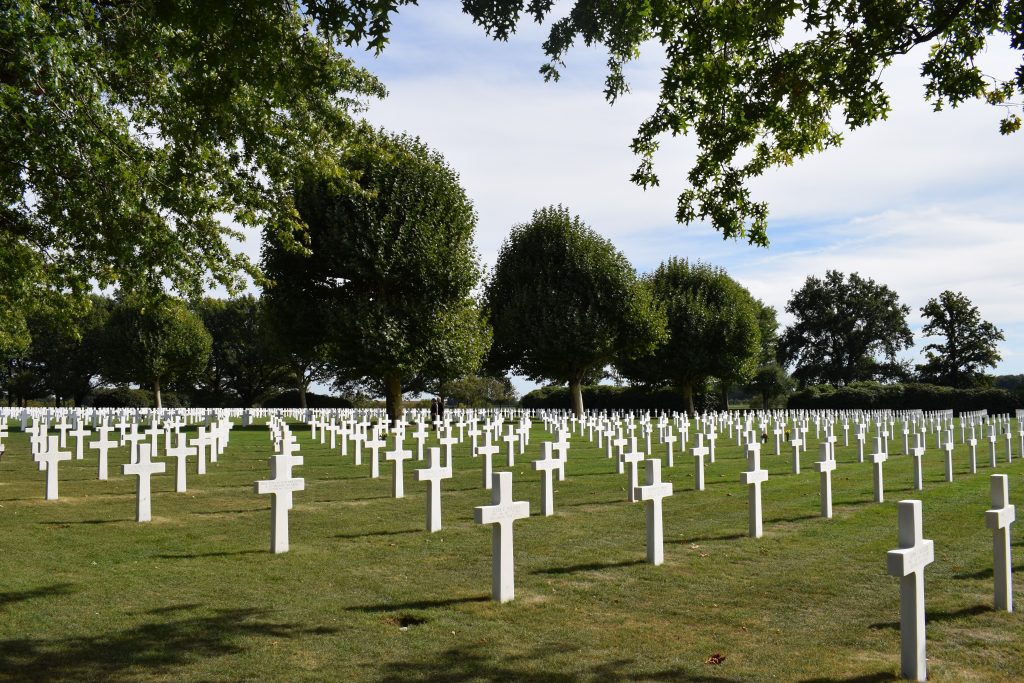 The different types of headstones:
We understand that choosing a headstone can be complicated. Listed below is a brief guide to the different types of headstone available. It can be helpful to think about the style, personality and life achievements of your loved one when you select a headstone. For example, a classic headstone is often well-suited to those that led a traditional life. Alternatively, a unique or bespoke headstone may be more appropriate for quirky personalities. 
Lawn memorials are a traditional choice that look exquisite for many years to come. They usually consist of a classic base and headstone, which is fixed at the head of the burial plot. Lawn headstones can be crafted from a range of different natural materials, and are often carved into different shapes. 
These are beneficial as they can provide enough space for a meaningful inscription while remaining understated and elegant. 
Kerbed headstones offer increased opportunity for personalisation. As well as the traditional headstone at the head of the plot, these memorials also feature a raised stone border covering the whole grave. The centre of this border may be filled with slabs or chippings or planted with flowers. Like other headstone varieties, these can be crafted from a variety of natural materials.
Full kerbed headstones are a wonderful choice for those that wish to create a stand-out memorial in the cemetery or churchyard. They offer additional space for extra inscriptions too, which may bring comfort during a difficult time. 
Choosing a memorial for a child or teenager can be a very painful process. You may wish to take extra time to make your decision, particularly if you want to choose something out-of-the-ordinary to celebrate the life of your much-loved child. 
There is a range of headstones to choose from, which are often catered especially for children and young people. As well as the traditional lawn and kerbed headstones, you could select a plaque or carved design. Many infant headstones are shaped like teddy bears or angels, while headstones for teenagers may represent a particular hobby or interest. 
Remember, if you do choose something different, be sure to check the regulations of your churchyard or cemetery. 
In addition to the shape and design of your chosen headstone, it is important to think about the material of your memorial too. Granite continues to be a popular choice, primarily for its durability. Unlike other natural stones, this material weathers well and is unlikely to deteriorate over time. 
It is also a versatile stone, giving you plenty of colour and finish options to choose from. It is easily carved too, offering you a range of possibilities for intricate inscriptions and art. Many people choose granite for its low maintenance as well, ensuring that your loved one's memorial looks its best at all times. 
Marble is another popular choice for UK headstones. This opulent stone is a fitting tribute to the life of a loved one, giving any memorial an unforgettable elegance and beauty. It is a stone that lends itself well to carvings, giving you plenty of flexibility when choosing your headstone. 
It is worth bearing in mind that marble can be higher maintenance when compared with granite. However, this should not put you off choosing this beautiful stone. With the right care, you can ensure your loved one's grave looks exquisite for years to come.  
If you are looking for something different from the traditional types of headstones, choosing a bespoke headstone shape may be the right decision. With the help of your mason, you can create virtually any design to celebrate the life of your loved one. If you have a particular style in mind, the best thing to do is to contact us to talk to us about your idea. We will help you create something truly special to memorialise the passing of your friend or family member.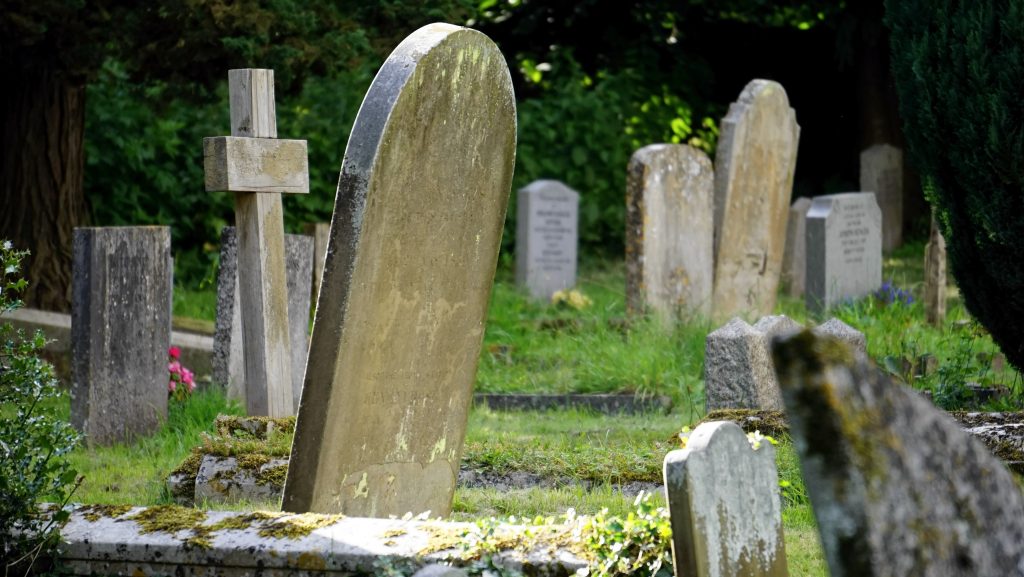 Choosing a headstone from Bannocks of Solihull:
If you are ready to select your headstone, Bannocks of Solihull are here to help you create a lasting memorial for your loved one. We are an experienced team of masons, working only with the finest materials to ensure your headstone is of the highest quality. 
We will always work with you respectfully, supporting you through this difficult process to create something both you and your loved one can be proud of. If you are not sure about what type of headstone to choose, we are always happy to provide you with help and advice in your selection.  
We are one of the few memorial companies that manufacture headstones in-house. That means we guarantee the quality of our work and control the process from start to finish. Whether you are searching for a traditional headstone or something unique, we can help you create the perfect tribute to your special someone.  
Beautiful carvings and design
In addition to creating a range of different headstone shapes, our skilled masons are experts in carvings and designs. From intricate inscriptions to decorative ornamentation, we can help you bring your design into being. If you need assistance with your design or you are not sure what to choose, we can respectfully make suggestions to help you make the right decision. 
The wording and lettering on your headstone are important, which is why our craftsmen have extensive experience in creating exquisite carvings for your engraving. We will always bear the overall appearance of your memorial in mind and use the finest quality materials to achieve the perfect finish. From gold leaf and enamelling to different font styles, you will find a range of options to choose from when you work with us. 
As one of the leading manufacturers of high-quality headstones in the UK, we are committed to only working with the best natural materials. We personally inspect the quarries we work with regularly to ensure the high standard of the stone we use. 
We offer our customers a variety of material types, including granite, stone, slate and marble. Whatever your personal preference, we are confident we can craft the perfect memorial for your loved one. 
We build our headstones to last and to become more beautiful as they mature. However, we understand that some headstones need to be restored from time to time. If you wish to improve the appearance of your memorial, our experienced team of expert craftsmen are ready to help. From improving inscriptions to a comprehensive cleaning service, we will always do everything possible to get your memorial back to its best condition. 
A shared grave is something special. Whether a couple is finally reunited or you lay two loved ones to rest together, a shared headstone is a beautiful way to remember both individuals. This is why we offer an additional inscription service, offering you the opportunity to match the lettering style to the existing headstone.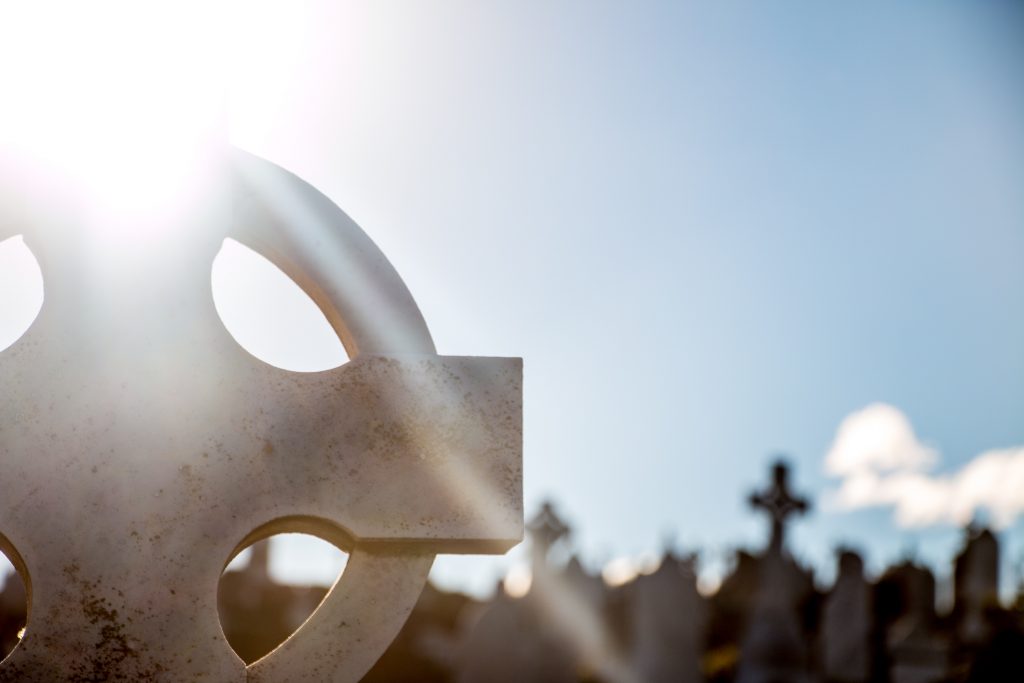 Are you ready to choose?
If you have made your decision, Bannocks of Solihull are ready to help you through the process. Whatever the type of headstone you want, we are confident that we can craft an exquisite memorial for your loved one. Contact our professional team to get a quote today.
If you have any more questions about choosing the right headstone, please contact us today to talk about your requirements.