Bereavement surrounding death is painful and oftentimes there is no, one right way to say goodbye. Grief and loss can make processing and preparing funeral plans a complicated and emotional task. From obituaries and the order of service and venue, to choosing caskets and lasting memorials; without the right support and advice, the organisation of a ceremony to make a lasting goodbye can at times seem impossibly expensive and daunting.
As an independent family company who have been manufacturing memorials since 1884,
Bannocks of Solihull provide sympathetic advice to those who are suffering loss, and wish to commemorate the life of their loved ones, in as memorable a way as possible.
Experts in memorials, Bannocks Memorials are supportive and always provide customers with exactly what they want. Providing beautiful gravestones which last, and a selection of classic and traditional headstones, bannocks guarantee service, knowledge, substance & excellence to those who need it.
While a grave memorial is a lasting way to commemorate your loved one, floral tributes are another beautiful gesture which respectfully say goodbye and help you to remember your loved ones who have passed. Bannocks understand that it is the personal decisions that can be the hardest to make, and so have provided this guide to choosing the perfect flowers for your funeral.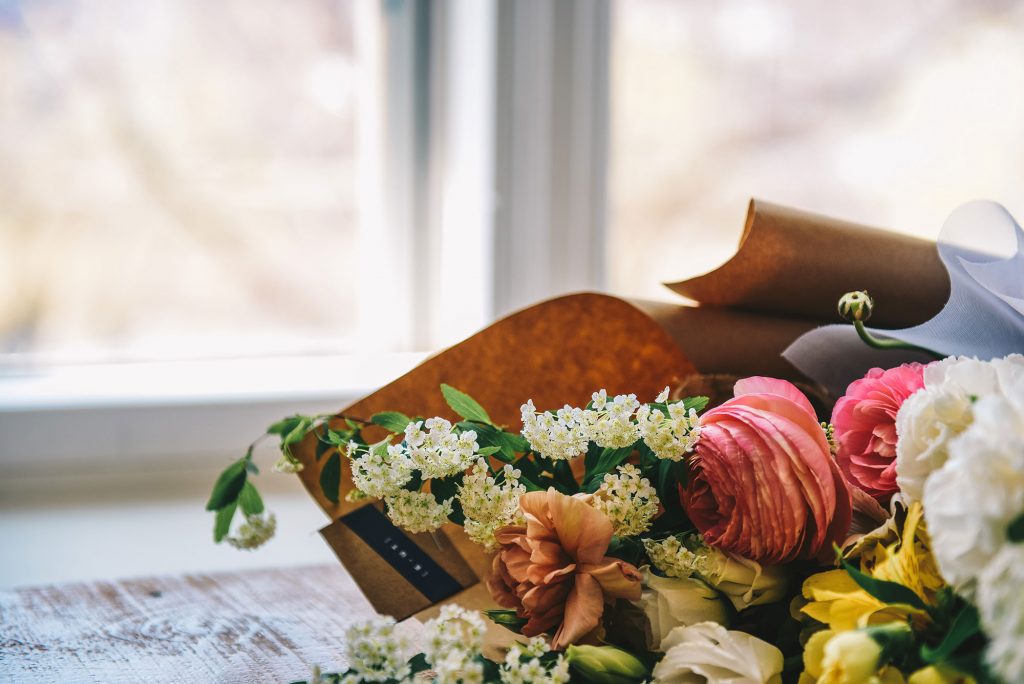 Funeral flower etiquette
Whilst getting it right can be difficult, worrying about getting it wrong can be harder and can leave people questioning: what do flowers represent at a funeral? We recognise flowers as a beautiful way to express what is in your heart, alongside your presence at a ceremony and kind words.
Whether you are arranging a floral tribute for your own loved one, or sending flowers to someone who is grieving a loss, there are a few things to remember to make sure your good intentions are well received.
When sending flowers to show your condolences to another's family, it is important to be respectful of their specific religious and cultural beliefs. Keep in mind their personal preferences, and the relationship you held with the deceased and their family.
This could mean considering the species of flower, the colours, and the shape of the arrangement, to be in-keeping with the deceased and the family's chosen ceremony scheme.
Many popular funeral flowers are carnations, germini, roses, and lillies, which can be arranged into wreaths, crosses, hearts, casket sprays, and baskets. But just what do you write on funeral flowers? Choosing the right words for funeral flowers can feel overwhelming. Often people worry that one wrong word could spoil the gesture. Whilst always a difficult message to compose, a simple, heartfelt message is all you need.
When crafting a message of condolence, shorter is usually better. A brief message could simply read: 'In loving memory of a dear friend, with love'. If you do choose to include a sympathy card, be sure to include your name, and a brief message to show your relationship to the deceased, and your support.
Where to send funeral flowers is another question regularly raised by many who wish to make the right impression with their peaceful offerings. For those who are arranging ceremony flowers for their loved one, floral tributes are rarely sent directly to a church or crematorium. Many florists will organise delivery on your behalf, coordinating between themselves and either a funeral home or your residential address. Your local florist and your designated funeral director will be able to support your ceremony plans.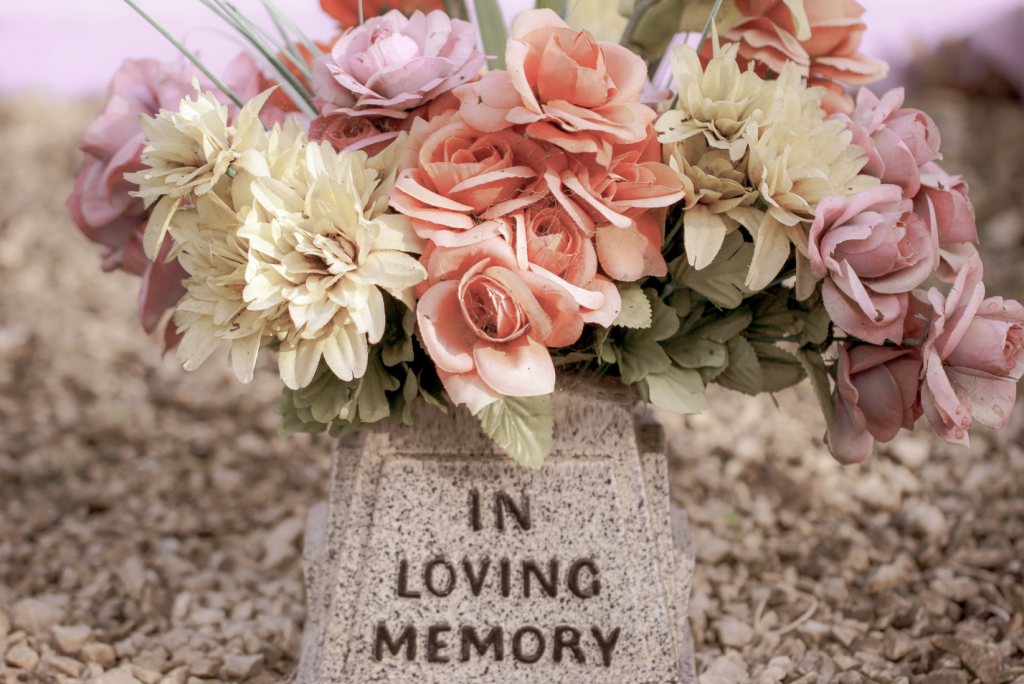 Florists and flower delivery
Bannocks of Solihull provide lasting memorials, and we understand how important it is to find and choose floral tributes befitting your loved one and their memorial. Whilst we do not provide flowers ourselves, we can recommend several local florists which provide beautiful funeral arrangements which will not disappoint.
Both Urban Design Flowers and Pam's Flowers are local to the Solihull area, and provide ceremony arrangements and delivery.
Many who are sending flowers of condolence to those who are grieving, consider sending them to their home on the day of service, or even up to a couple of weeks after all services have ended, to let the bereaved know they are still thinking of them.
Sending flowers directly to a ceremony location is usually avoided. Instead, if you wish your flowers to be at the ceremony location on the day of service, flowers are traditionally arranged through a florist. The florist can then send your flowers to the funeral directors on your behalf, so they can be placed on the coffin, or within the crematorium or church before the funeral service begins.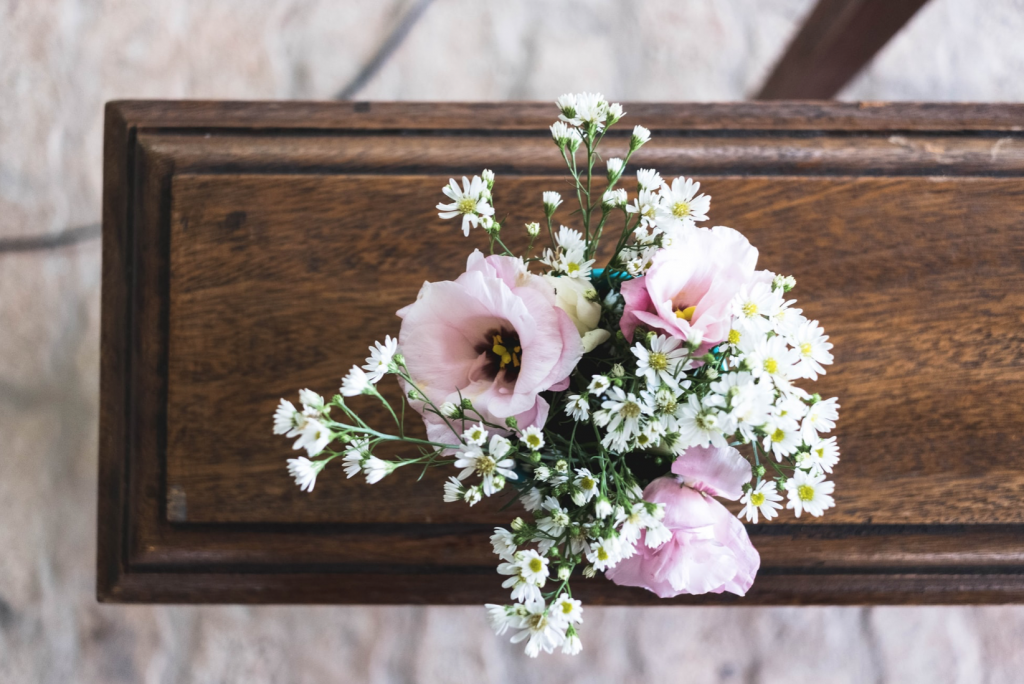 Say it right
As well as a sympathy card, different flowers can convey very different messages, depending on their colour and the species of flower. Making an informed choice is key to crafting the perfect respectful message with your floral tribute. Conveying both a meaningful and personal message, a combination of flowers and arrangements can be used to fully express your personal taste and condolences. A single rose in a bouquet of flowers for example, is a particularly intimate way to express abiding love for the deceased.
Different flowers express a variety of sentiments, and traditionally, lilies are most often chosen as a funeral flower. Representing purity, and hopes for life after death, lilies are often chosen due to an association with a renewing of the soul. White stargazer lilies are symbolic of sympathy and compassion, whilst oriental lilies can be used to express wishes for eternal peace. Alternatively, Casablanca lilies are known best for celebration of life, and Peace lilies can symbolise being reborn.
A beautiful flower that comes in a variety of hues, roses can be adopted for all occasions, the second most popular choice is the classic Rose.Roses as a species of flower are not only beautiful to look at, but each colour can even represent different meanings. Roses are not only associated with funeral tributes, they are a much celebrated flower within their own right.
Usually considered the most appropriate choice for a funeral, white, red, and pink roses are a timeless and traditional choice which masterfully expresses gratitude, love, and respect of the highest degree. Yellow roses are better associated with long-standing friendships, and crimson mark deep sorrow and grief.
Symbolic of love and beauty, orchids are the third choice. The colour of this flower can change the meaning and intention, ranging from love and affection to pride and strength. Largely associated with paying final respects, Orchid colours chosen for funerals are usually red, white, and purple. Displaying outward messages of love, purity, admiration and dignity, a mixture of these flowers is the perfect way to craft what you want to say when words alone are not enough.
There are many other flower species which are also chosen for funerals, and these will always differ depending on tradition, or the preference of the deceased and their family. Other popular choices include Gladioli, Chrysanthemum, carnations, hydrangea, daffodils, and daisies.
Flower arrangements
How to display your chosen flowers is another very important decision to make, when paying final respects to a loved one. A posie, bouquet, or basket is most traditionally chosen and sent by those attending a funeral to express their condolences. These may either be sent to the funeral directors' to be placed in the church or crematorium of service, as an emblem of respect. Depending on the nature of the relationship between the deceased and the sender, flowers can also sometimes be sent to the family's home address.
When arranging the funeral ceremony for friends or family, often many choose to decorate the casket and hearse with either a casket spray, or a combination of wreaths, hearts and cushions, and personalised lettering. Each floral tribute can display different meanings, often personal to the deceased, like favourite colours, or a combination of flowers.
Nobody wants to settle for cheap funeral flowers, however, funerals can be expensive and it is worth consulting a sympathetic and experienced funeral directors' and florists before making plans.
Not to be forgotten, floral tributes which have adorned the casket or hearse are often used after the ceremony to pay final respects to the deceased.
Flowers may remain at the crematorium site after the service, as a mark of remembrance and respect. Others may be used to decorate the gravesites of those who have recently been buried. Whilst baskets, bouquets, and posies may be taken home by the deceased's family or close friends, to have something intimate to remember them by.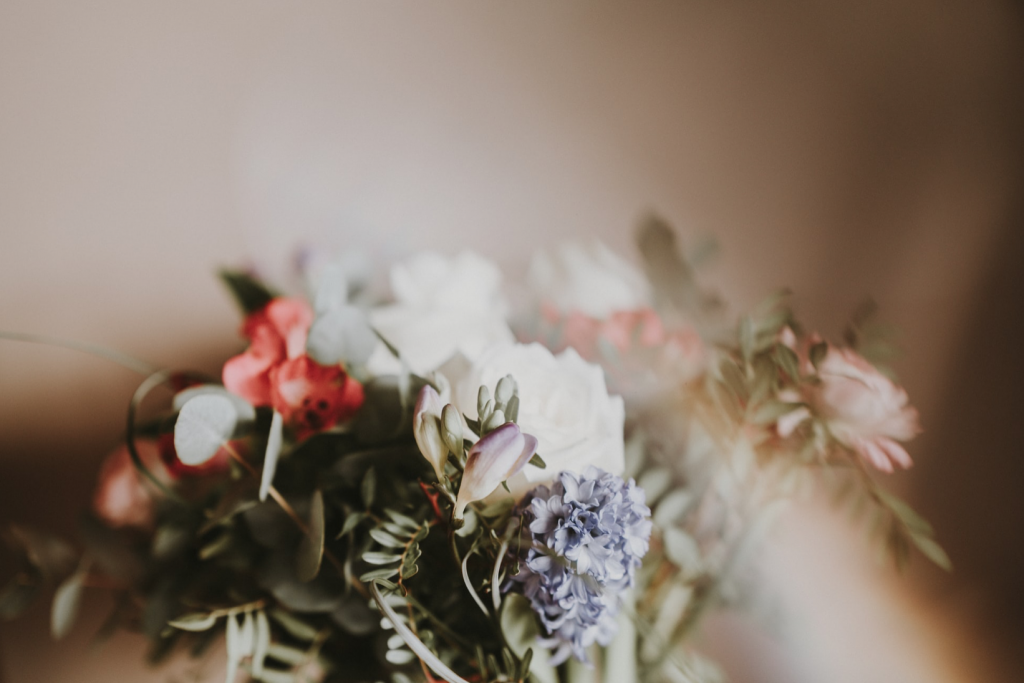 Console with sympathy
Experiencing the death of a loved one, both friends and family, is never easy. We understand this, and are only a phone call away to help you prepare your memorial for your final goodbye. Providing a sympathetic service, Bannocks Memorials offer a sympathetic ear at any time to discuss your memorial plans.
There are many practical matters to consider when someone dies. If you or anyone you know is struggling to cope with loss, the Bereavement advice centre is a free accessible online resource for anyone dealing with grief, which supports and advises people on what they need to do after a death.