Choosing a headstone for yourself or for a loved one is a process. You may want something classic, understated or a statement piece. Whatever you choose, it should reflect the life and memory of the person memorialised. In this article, we discuss the different styles of unique gravestones in Robin Hood Crematorium & Cemetery to give you some inspiration.
Where is Robin Hood Crematorium & Cemetery?
 One of three cemeteries in Solihull, Robin Hood Crematorium and Cemetery can be found in Shirley. The main entrance is on Streetsbrook road, opposite Moseley Cricket Club, although there is another entrance on Olton road.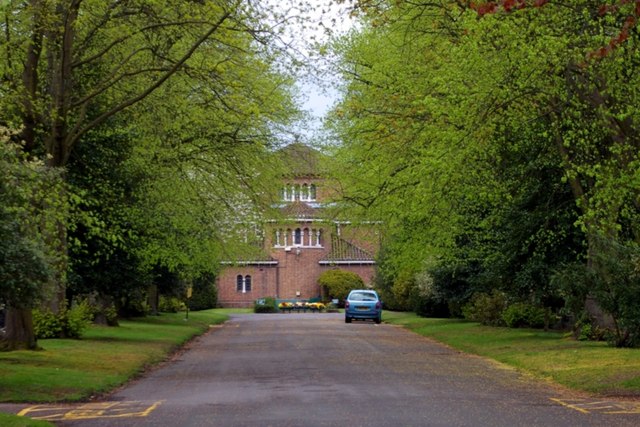 Why is it named after Robin Hood?
The history of this locally-given name is unclear, but it may stem from the ancient woodland on which the site is built. Although Robin Hood lived as an outlaw in Sherwood Forest, the location of Robin Hood Crematorium & Cemetery lies within the boundaries of the Forest of Arden, which stretched from Stratford-Upon-Avon in Warwickshire to Tamworth in Staffordshire. Robin Hood cemetery is still home to ancient parts of this forest, with Arden Oaks lining the central avenue of the grounds. However, the only link between Arden and the fabled outlaw is that Shakespeare's Duke Senior was similarly exiled to the Forest of Arden in As You Like It, living 'like the Old Robin Hood'.
Can I Visit Robin Hood Cemetery during lockdown?
Robin Hood Cemetery is open to visitors all day from 9:00am to 5:00pm. Please ensure you follow both national and local Covid-19 laws and guidance when visiting so that everyone can attend safely. Please remember the phrase 'Hands, Face, Space': wash your hands thoroughly and frequently, cover your face when around others outside your household, and give others plenty of space. Following these guidelines helps reduce the spread of coronavirus and means cemeteries can remain open to visitors.

Interesting Graves in Robin Hood Crematorium & Cemetery
Etchings

This beautiful headstone shows how engraved illustrations can add a sense of light and depth to a memorial. The church window image is engraved into the glossy black stone using modern machine-etching techniques. This ensures a detailed and intricate design without the need for deep cuts which can gather dirt and lichen quickly.
Embossed Features

Another new gravestone, this piece features an embossed leaf pattern set into a circle in the middle of the upper edge. The top edge is tapered back, an elegant way to emphasize the circle.
Book of Remembrance

This is an older style that remains popular today. Creating a headstone in the shape of a book is a lovely idea for memorials for multiple people, for example if someone wishes to be buried with their partner. The book shape nods to the traditional Book of Remembrance held by most churchyards to commemorate those interned there. This example, carved in white stone, has embossed letters picked out in black.
Art Deco Revival

While this example could benefit from some restoration, the shape is what is of interest here. The low headstone has elegantly curved wings on either side, creating a sense of grace and style. This headstone, carved in the 1960s, reflects the revival of pre-war Art Deco designs which dominated fashion and furniture. 
Nodding to the personal style of a loved-one can be a visual memento of their unique character. A simple, bespoke headstone shape can lend character without seeming showy or out of place with the surroundings.
Commonwealth War Graves in Robin Hood Crematorium and Cemetery

Among those memorialised in Robin Hood Crematorium and Cemetery, 43 Commonwealth service personnel are buried. The grave of World War 1 Victoria Cross recipient, Private Thomas George Turrall (1885-1964) is also in this cemetery. Turrall's achievement at La Boiselle, Somme on 3 July 1916 is memorialised with an image of the medal engraved on the white marble headstone.
Inspiration from Robin Hood Cemetery
At Bannocks, we use the best of traditional craftsmanship methods and modern techniques to create headstones in Solihull. We are used to working with Robin Hood Crematorium and Cemetery, among others in Solihull, and so can guide you in choosing a headstone style that meets their guidelines. We are happy to produce bespoke headstones from your own design or discuss possible designs with you if you're looking for something unique. A conversation with us is the first step.
The headstone images used in this article were taken by volunteers Billiongraves.co.uk, a site documenting graves and headstones across the UK so that future generations can find the resting places of their relatives. T.G Turrall's headstone image used with thanks to the Victoria Cross archive.