With the pandemic and chilly winter weather putting a stop to our usual routine, online activities for older people have become a lifeline for many. Whether you are looking for a good puzzle to pass the time, want to learn a new skill or are craving companionship, with the internet you can access it all. There are hundreds of online activities for older people. The biggest challenge is finding what you're looking for amidst everything on offer!
We've done some searching and put together a list of our favourites. While local groups may not be meeting in person, many have set up online alternatives. In this article, we cover Bentley Heath, Coleshill, Shirley and Solihull. 
Other online resources, such as games and virtual tours, have been broken down into sections, so you can easily pick out what interests you. It's now more important than ever for us to make the most of the resources available to connect with others and keep our brains stimulated.
Set Up for Online Activities
Today's technology can be intimidating, but it shouldn't put you off making the most of everything online. The set up required to enjoy most online activities is surprisingly simple. A laptop, desktop computer or smartphone and a strong, stable internet connection are all you need to get started.
To take part in video calls you will also need a microphone and a camera and most devices have these built-in. If yours doesn't, you can get a cheap USB plug-in microphone or webcam from most electronic stores and supermarkets. For the vast majority, all you have to do is plug the camera in and away you go.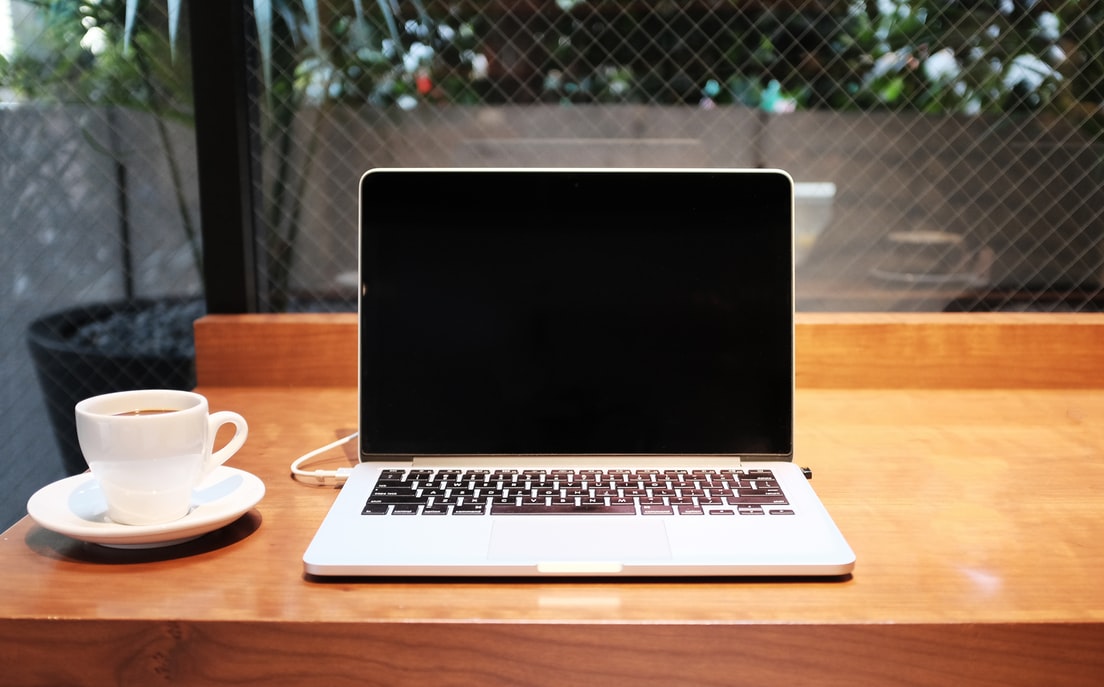 Online Activities for Older People Around Solihull
Virtually connecting with other locals is a great way to make friends close by. Lockdown restrictions won't last forever. When things return to normal you can take full advantage of the friendships forged from home.
Bentley Heath – Online Activities for Older People
Sing! Bentley Heath
Local choir group, Sing! Bentley Heath, has transitioned to online rehearsals while social distancing measures are in place. To join the choir, you can submit a form on their website and a member will get back to you. Meeting every Thursday, the choir now uses group video calls on Zoom for their rehearsals. For all of their latest updates, it's best to check their Twitter page, as this is regularly updated. The group also fundraises for the Macular Society and Alzheimer's Society, so you can do a good deed and belt out some tunes at the same time!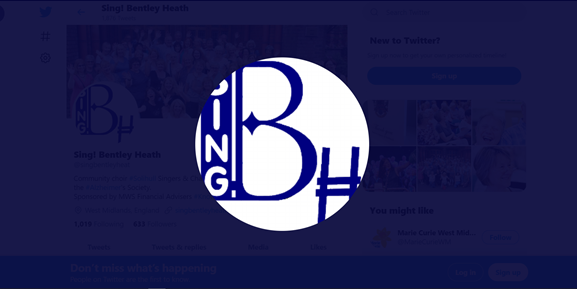 VisitKnowle
A picturesque, canal-side location just a stone's throw from Bentley Heath, VistKnowle is a community group that posts regular updates and online videos to their social media. Their Twitter and Facebook pages have been a hive of activity during lockdown, bringing locals everything from virtual shopping events to a live video of Santa switching on the local Christmas lights. While you can't lock in an activity every night of the week, VisitKnowle is a great resource to keep an eye on, as the organisation has some of the most active local social media pages we have seen. It's an easy way to connect with like-minded people, potentially living on your doorstep.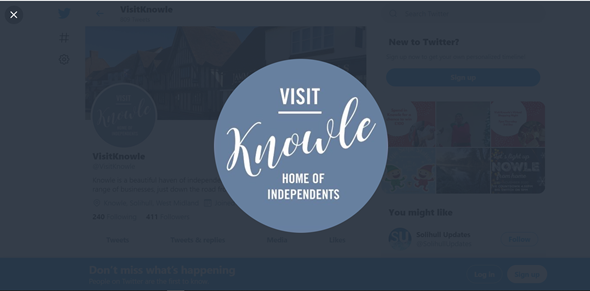 Coleshill Online Activities for Older People
Coleshill Leisure Centre Website
With a dedicated over 50s section, Coleshill Leisure Centre website has been providing online classes during the lockdown. If you're not already, you'll need to become a member to gain full access to the classes on offer. This page provides recommendations for the activities best suited to over 50s, including yoga, tai-chi and Zumba. Their Facebook page is another useful resource for gym members as they have a range of pre-recorded classes there for you to enjoy at any time.  

Online Activities for Older People in Birmingham
City of Birmingham Symphony Orchestra
If you're hankering to watch a performance and listen to the experts in action, the City of Birmingham Symphony Orchestra frequently film and post performances online. Check this page for a full list of the digital concerts available to view. While they are rarely free to watch, tickets can be as little as £5 which isn't bad for an evening's entertainment.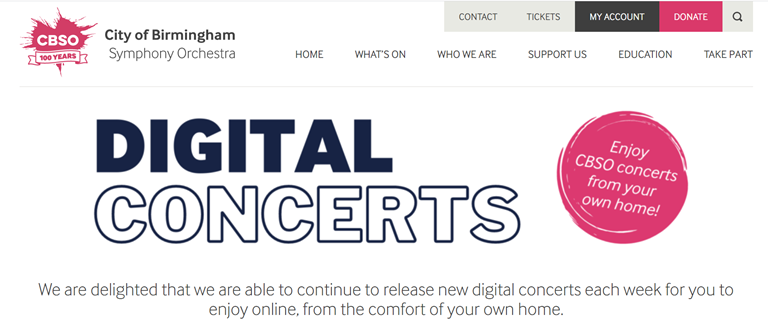 Birmingham Mind Charity
The non-profit organisation, Mind, runs weekly group calls that anyone can join to simply have a chat. The Birmingham Mind Community development team run their calls between 7:30 pm and 8:30 pm every Tuesday and Thursday via Zoom. It's an informal get together that provides a safe and open space for everyone to have a stress-free chat. There's no pressure to participate and, if you'd rather, you can always just listen.
Online Activities for All: Bentley Heath, Coleshill and Shirley and Beyond!
With online activities, you aren't limited to geographical locations. You can therefore take full advantage of national and even international online games, lessons and events that you might miss in real life.
Online Games to Keep you Sharp and Socialising
For jigsaw puzzle enthusiasts unable to get to the supermarket or charity shop to buy yourself a new puzzle, this is a

great online alternative

. Select your puzzle and simply use the mouse to drag the pieces into place. Easy to use and highly addictive, there's no fear of losing jigsaw pieces to the vacuum cleaner with this online game!

Chess.com

lets you play chess with a computer or matches you up with a real person at your level. You can enter tournaments, play 4 player chess and use their free learning resources to improve your game.

Another classic game that you can pick up is Mahjong. It's a tile-based game that has been played for generations in China. There are lots of

free mahjong games

online that begin with instructions to help get you started.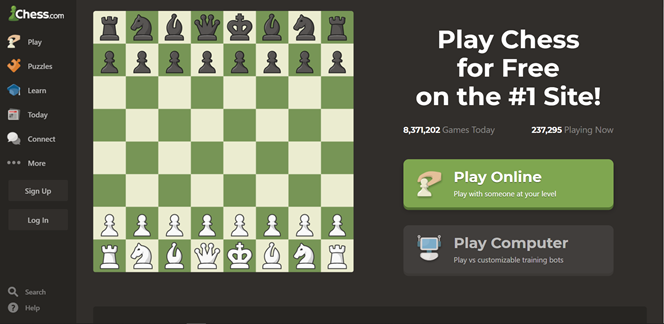 Online Arts and Crafts
Providing a huge range of interactive experiences,

Google Arts and Culture page

could keep you occupied for hours. You can colour in the Taj Mahal, look back at 10,000 years of artwork and explore your favourite styles and colours.

Have a nosy through some of the world's most well-known museums and galleries from the comfort of your own home.

Virtual tours

are available of the British Museum, the Louvre, the world's largest collection of Van Gogh's work and more.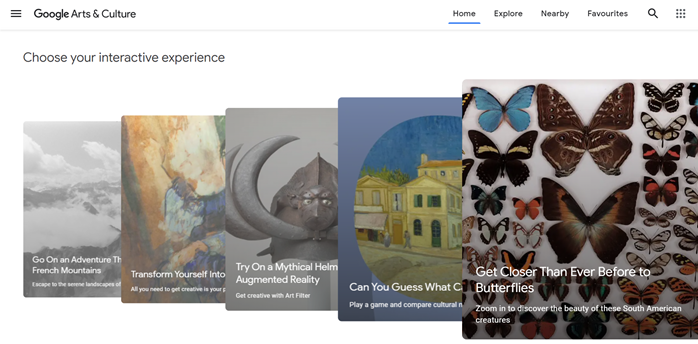 Online Learning for Older People
Now is the perfect time to pick up a new skill. Whatever takes your fancy, be it languages or cookery, you can always find an online class covering the basics and beyond.
Duolingo

is a free language learning tool that you can use on your computer or smartphone. Choose which of the 38 languages you would like to learn, then work your way through the activities. Duolingo builds your speaking, listening, reading and writing skills with interactive stories, fun visuals and languages tips.

SkillShare

is an online learning platform. A free membership gives you access to a

large number of free course videos

. If you want to access all of their resources you will need to upgrade to a paid membership. Learn how to

make fresh pasta

the traditional way, or pick up a

new musical instrument

, there are courses covering all sorts.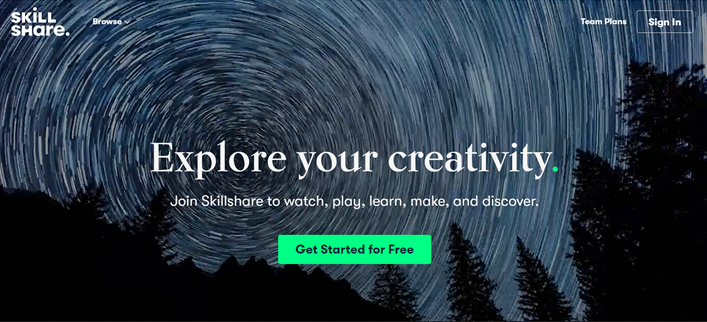 Online Exercise for Older People
If it feels like you're seizing up from all the sitting around, incorporate some daily exercise into your routine. It's important to replace your daily stroll to the shop with some indoor activity. Maintaining your mobility is essential for both your physical health and mental wellbeing. There are lots of classes online and some specialised groups to help guide you if you have limited movement.
Arthritis Action has a

full directory of movements

you can do at home. All you need is a chair without armrests. You can pick exercises that target a specific body part and watch the short video clip to make sure you're getting it right.

You may have heard of Joe Wicks, also known as 'The Body Coach'. His daily 'PE with Joe' lessons for children during lockdown saved the day for many frustrated parents. He has also created a

short video focusing on senior fitness

. At only 10 minutes long, this is a mind and body-boosting activity that you can incorporate into your daily routine.  

Move It or Lose It!

is an organisation focused on keeping people mobile and enjoying exercise in later life.

The Move It or Lose It Club

membership costs £4.99 per month and gives you access to live exercise sessions tailored to an older age group. There is also a Social Group, where you can chat with other members, and an Exercise Club, for you to pick and choose classes to complete at your leisure. It is one of the most comprehensive online exercise resources we have seen, making at-home exercise accessible and sociable.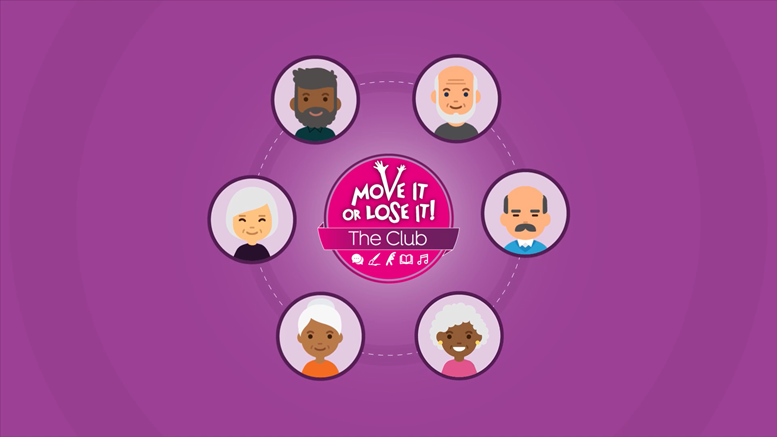 Keep Searching for Online Activities
This year has no doubt been a challenge for us all. However, it is slowly becoming easier to keep busy and connected from our homes as more groups put their resources online. If nothing here has piqued your interest, keep searching! This is by no means an exhaustive list and your next hobby or social group may be just a few clicks away. A Google or Yahoo search is a great place to find other resources. Check your local AgeUK page for activities in your community. The websites and social media pages of your local library, social club and community centres are also good places to keep in mind.